Benefit from an intuitive and easy-to-use user interface.
The netScope® Viewer not only enhances your productivity, it also makes your work easier and more enjoyable.
The netScope® Viewer includes a powerful export function that allows you to export your slides quickly and accurately in many common image formats, according to your target of further use.
The netScope® Viewer can handle large quantities of data, and offers effective solutions for common but complex tasks.
Fluorescence histogram, T-Stack and Z-Stack functions and much more
Learn about our Viewer tools.
A multitude on viewer tools
Assure yourself of the comprehensive selection of tools suitable to view and work on your slides!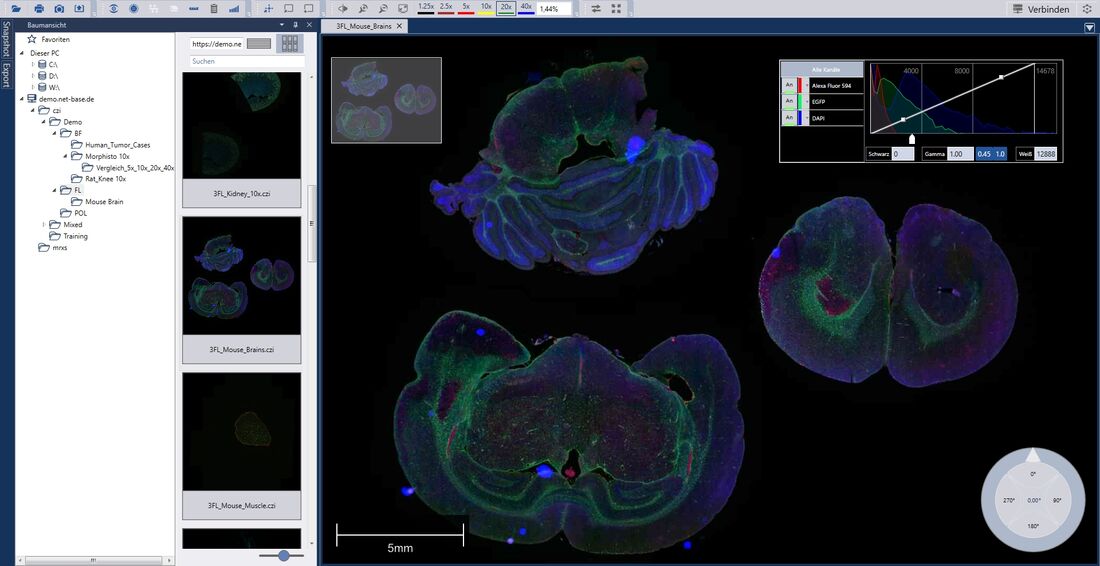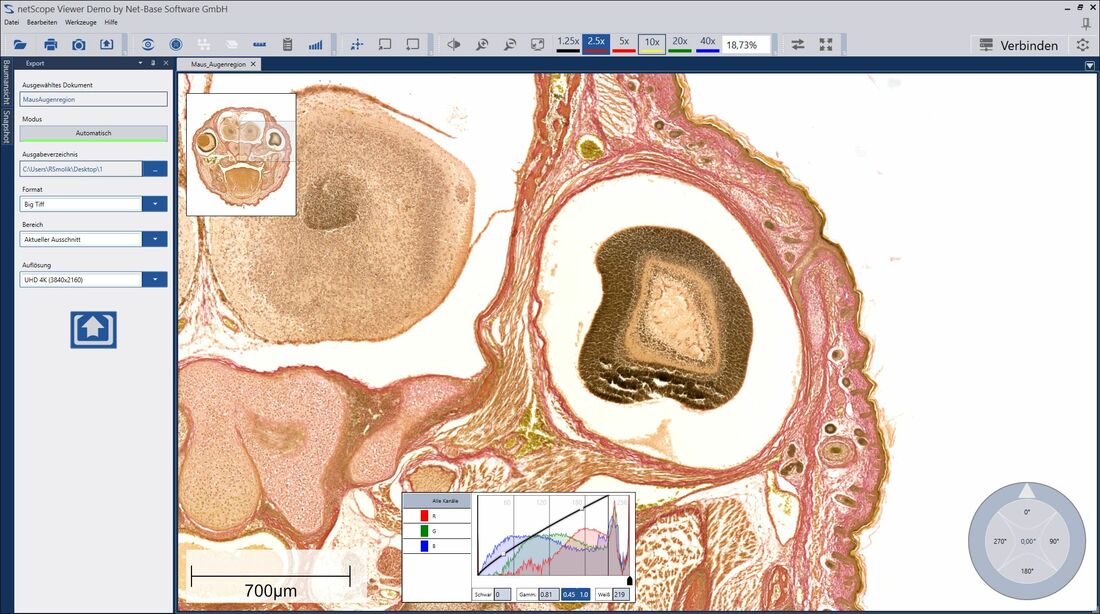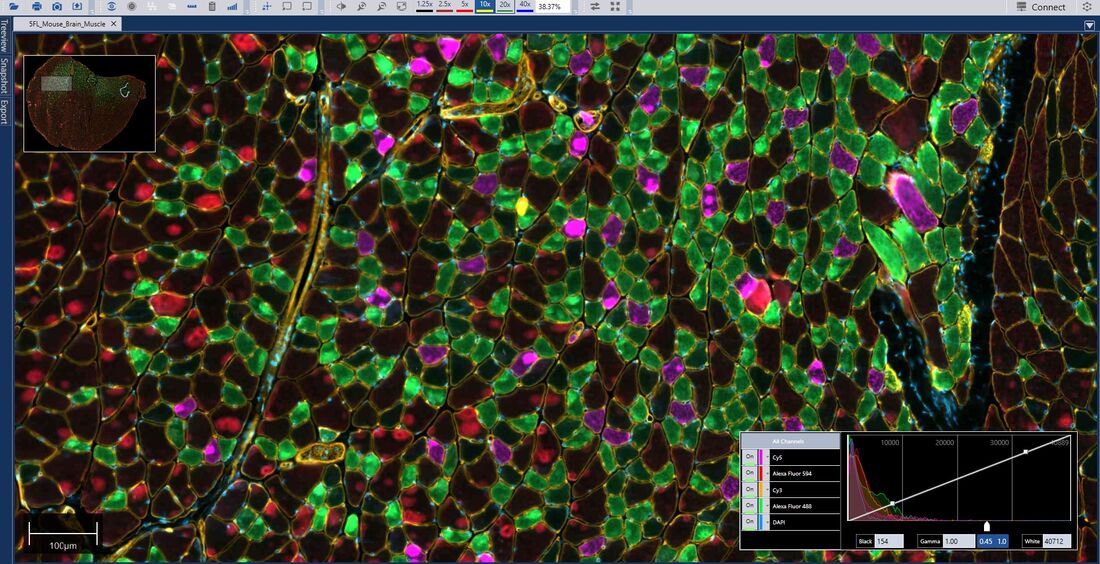 Please review and compare our license options and find a version that suits you best!
* incl. one year update and support. Payment is possible by SEPA and direct debit, Paypal and Visa are also possible on request.