Organize your whole slide imaging data. Easily make these slides available to your customers or colleagues worldwide. Assign permissions e.g. for downloading, viewing or commenting on your WSI data. Collaborate with others on the same file. Additionally, you can automate some processes using barcodes and QR codes, distribute slides to your customers without having to send them manually. Or use netScope Server in teaching, show many people what you are talking about at the same time.
Utilizes Microsoft Internet Information Service (IIS)
Integrate and extend existing folder structures
Simple administration via the browser

Users (also possible via ADFS in future)
Slides

Merge and manage information on specimens
View slides in the browser (WebViewer)

Show annotations
Create annotations
Use the channel settings of the netScope Viewer
Select different Z planes
Select different times
Give ratings and comments
Work togehter with other on the same slide

Connect to netScope® Viewer to view and edit slides and share settings (annotations, channel settings, ...) with others
Audit-Trail (Track all changes)
Upload slides (via netScope Viewer or browser)
Download slides (via netScope Viewer or browser)
Automation of uploads, sorting and enrichment of data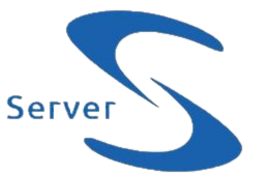 Accessible from everywhere
The WebViewer integrated in netScope® Server is supported by all modern web browsers.
This includes not only Microsoft Edge, Google Chrome, Mozilla Firefox and Apple Safari, but also their mobile variants.
Thus, you, your customers and employees can access your WSI data from most internet-enabled devices with all tools such as channel settings and annotations.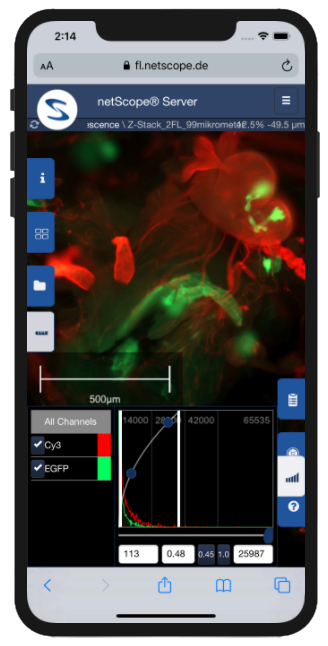 Demo-System
You can see some functions of the netScope® server on our demo system.
For a look at the general use of the system, go to
To see the handling of fluorescence channels and slides in general, go to
Here you can have look on the supported formats of netScope® Server.
You are interested in our networking products?
With one click on "Licensing options" you will be directed to the overview.
Compare our offers and find the ideal version for you.
On questions or if you are interessted just contact us here.
System requirements
Server
16 Gigabyte internal memory
Windows Server 2012 R2 or higher
Microsoft .NET Framework 4.7.2 or higher
Microsoft IIS
Microsoft SQL Server 2012+
16 Gigabyte internal memory
Microsoft Windows Server 2020 (64-Bit)
Microsoft .NET Framework 4.7.2